Valerie Bolton
Executive Vice President, Human Resources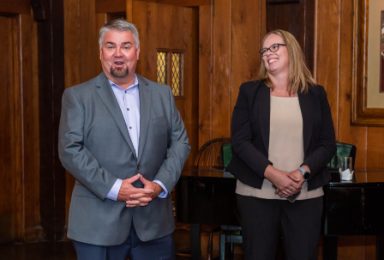 Valerie Bolton serves as the Executive Vice President of Human Resources for McNeill Investment Group. In this role, she oversees the human resource functions across every line of business within the organization. Since 2017, her primary focus has been on converting the business vision into HR initiatives that solidify a culture of people serving people as well as commitment, performance, profitability, and growth for McNeill Hotel Company.
Valerie has demonstrated a strong ability to lead complex multi-disciplinary projects, while designing and implementing strategic and tactical HR competencies to align the business with the needs of McNeill's most important asset-the associates. In her tenure, she has been fortunate enough to build a team of professionals that provide leadership and expertise in talent management, compliance, employee relations, risk mitigation, benefit selection and administration, talent acquisition, and beyond.
She first found her love for the hotel industry as a Talent Acquisition Partner with Pillar Hotels and Resorts. It was there that she was able to learn about the innerworkings of the business, the characteristics of solid leaders, and the magic of the relationships within the framework of hotel hospitality. It was those same relationships that years later would bring her to McNeill Hotel Company.
When Valerie isn't finding ways to improve the organization, she is actively working within her community to give back to others. She works with organizations that help single parents and kids that need a little extra love.
She holds a bachelor's degree from the University of North Texas and the Senior Certified Professional Certification from the Society of Human Resources.