Environmental, Social and Governance
McNeill Hotel Company's Commitment to ESG
McNeill Hotel Company's core philosophy of "People Serving People" inspires a positive culture that impacts our guests, our corporate staff and team members, our investors and other business partners, and our host communities. Our commitment to holistic and transparent sustainable practices is further expressed through our dedication to environmental consciousness, social involvement, and responsible governance. As our business grows, we pledge to look at each choice we make through the lens of these values to best serve the world around us, while taking care of the people that are in our charge.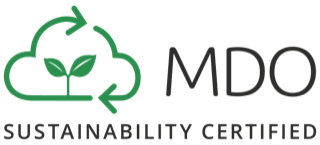 Environmental
Hospitality is a complex operating business with many potential environmental impacts. McNeill Hotel Company's sustainable practices comprise multiple areas intended to promote energy efficiency, diminish our contribution to waste streams, enhance guest and staff safety and comfort, and improve our carbon footprint overall.

These efforts and programs include water conservation by using efficient water fixtures and laundry practices, and energy efficiency by using LED retrofits and smart thermostats with occupancy sensors. McNeill Hotel Company also participates in the Clean the World Global Hygiene Revolution and partners with My Digital Office to minimize paper use and storage. Recycling programs are also available at individual properties.
Social
A sustainable and productive society is achieved through encouraging and recognizing the contributions of all people with which we work and interact. McNeill Hotel Company focuses on providing necessary resources and support to achieve these ends and understands and appreciates our business within the context of our greater communities and nation.

McNeill Hotel Company has many outstanding programs and initiatives that make a difference in the way that we conduct business. These are facilitated through an industry recognized Diversity & Inclusivity Council with independent leadership, as well as by property level-initiated community programs. McNeill Hotel Company hosts an annual Leadership Conference and Team Member recognition programs that provide recourses for team members and celebrate their teamwork and contributions.
Governance
For McNeill Hotel Company, the foundation of sustainable governance is in conducting business practices with honesty, integrity, personal accountability, and transparency. Strong governance leads to trust and confidence within and outside of our organization.